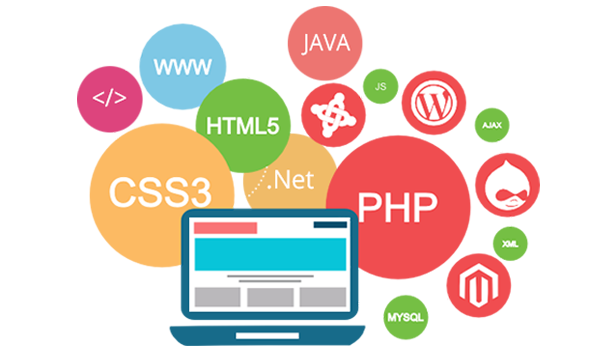 Web Development
---
---
Expertise of new age website designing executed through expert level custom programming.
Our Commitment
Individual commitment to a group effort - that is what makes a team work, a company work, a society work, a civilization work.
Client-Focus
Share feedback & suggestions for strategic improvements. Stay informed with uninterrupted communication via reporting.
Unlimited Support
Driven by passion, our support team delivers unlimited support for 24/7/365
Manekpore vibhag seva sahakri mandali, manekpore

Jay kishan super store, gandevi

Dhanori seva sahakari mandali, dhanori

Kethi vikas seva sahakari mandali ajrai

Vejalpore Seva Sahakari Mandali, vejalpore

Ambada vasar Sahakari Mandali, ambada

Gandevi vibahg seva sahakari mandali, gandevi

The agriculture produce market committee , bilimora

Late Sitaram Mali Saving Credit Society , vijalpore

Navsari Saving Credit Society , eru

Adivashi vikash credit co operative society ltd faldhara

The pardi vibhag bachat & dhiran karnari sahakari mandali ltd. pardi

Prena mahila credit society, navsari

Kesli party seva sahakari mandali

Alipore vibhag seva sahkari mandali

vapi Taluka Teachers society payroll system

maroli sugar karmachari mandali maroli

Bilimora Nagar Palika

Vapi Nagar Palika

Pardi Nagar Palika

Dharampur Nagarpalika

Valsad Nagarpalika

Navsari Nagarpalika

Bardoli Nagarpalika

Vyara Nagarpalika

Songardh Nagarpalika

Rajpipla Nagarpalika

Sachin Nagarpalika

Kadodara Nagarpalika

Kanakpure Kansad Nagarpalika

Naranlala pvt. Ltd. Navsari

Super paint & oil industries, bilimora

Shakti packing gundlav

Creative textile, vapi

Bloom packing, daman

Hydromatic industries, bilimora

Jenson veener ply bilimora

Ajanta stone industries, chikhali

Union query works, chikhali

Panama industries, bilimora

Bhagirathi mineral water, majigam, chikhali

Gandevi tube industries, gandevi

Nir plastic industries, udhyog nagar, navsari

Hari om enterprise, antalia

Shree bagrang saw mill, antalia

Ganga coporation, igatpuri - nashik

Amardeep saw mill, bilimora

WATER SYSTEM V.I.A GUNDLAV WATER BILL, gundlav

Bilimora GIDC Association Bilimora

Asian agerico industries, bilimora

Patel sawmill , bilimora

Demco industries , bilimora

Gayatri rolling shutters & mechanical works, bilimora

Amardeep metal works, bamanwell

Nilkhant query, bamanwell

Shivam Query, Alipore

Shrda vijay sawmill, antalia, bilimora

Geeta timber mart, antalia, bilimora

Vijay saw mill, antalia, bilimora

Ganesh timber, antalia, bilimora

Timber trading, antalia, bilimora

Shree umiya vijay saw mill, antalia, bilimora

Rameshwar saw mill, antalia, bilimora

Suraj enterprise, gandevi

Honest industries, GIDC, bilimora

S.b. enterprise, GIDC, bilimora

Apex cable industries, GIDC, bilimora

Drh industries, GIDC, bilimora

Rajver ply wood industries GIDC, bilimora

Himani industries GIDC, bilimora

Parasmani industries GIDC, bilimora

J.r. industries GIDC, bilimora

Diamond wood product GIDC, bilimora

Shivem Agro Product, Chikhali

Arti enterprise, bamanvel , chikhali

Ganesh stone bamanvel , Chikhali

Patel ply, udwada

SHREE MAHALAXMI WOOD INDUSTRIES, vapi

SHREE SADASHIV SAW MILL, bilimora

Espee Industires Bilimora

Vin Enterprise Bilimora

Nanubhai Mavjibhai Patel Bilimora

Panama Industries Bilimora

N M Patel Industries Bilimora

N J Damnia Hospital , Gandevi

Jay Kisan Hospital, Gandevi

Kharel Sarvajanik Hospital, Kharel

Lifecare Hospital Navsari

Marolia Sarvajanik Hospial, Navsari

Vishwas clinic, kharchelia

Kesri Ayruvadik Abrama

Valsad Hospital Valsad

Dhanlaxmi traders, kharchelia

Shiv agency, bilimora

A to z gift shop, bilimora

Bharatiya vastu bhandar, bilimora

Rankuva dairy, bilimora

Asian color home, bilimora

Nisha trading , bilimora

LMP reva exp. School, bilimora

K.b. patel school, bilimora

Sahajanand store bilimora

Panthkey & Associates, Bilimora

Arihant enterprises, chikhali

Suraksha Agency. Chikhali

Ganesh food product, chikhali

Pravin & kishor , rankuva

Shiv shakti agency, rankuva

Kharel high school, kharel

Sir c. j. new high school, gandevi

Shiv agency, gandevi

Sandhya agency, gandevi

Jenil agency, gandevi

Dataline computers, gandevi

Desai K.K. Sarvaganik High School, Dhamdchha

Amalsad Kanya Vidayalaya, Amalsad

Vimalnath Marketing, Amalsad

Sambhav Enterprise, Amalsad

Jagat Entrprise, Mohanpore

Sai Agency, Mohanpore

Ajay Tea Agency, Mohanpore

Ramchandra Ghelabhai & Sons, Gandevi

Vardhman agency , valsad

Janak & Sons Account Auditors, Navsari

Ajanta saw mill, chikhali

Navsari High School, Navsari

Mahuva High School, Mahuva

Dungri High School, Dungri, Via. Mahuva

Dholikui High School, Via Mahuva

Bharat Vidhyalaya, Karadi

Vijalpore High School, Via Navsari

Care Well Education Trust Eru Char Rasta, Navsari

Janta High School, Unai

Sarasvat High School Vapi.

Aum Sai Agency, Navsari

Nathubhai Ranchodji & Sons, Maroli

SPEED PREMIER, chikhali

SPEED PREMIER, surat

OM CAR POINT , surat

Swaraj tractor, chikhali

Ganesh stone industries, chikhali

Sunlight paint, gidc bilimora

SHREE AMBICA CEMENT ARTICALES, chikhali

MAK BROTHERS CATTLE FARM, bilimora

Sony enterprise, vasai

Saraswati sawmill bilimora

Honest engineering bilimora

Umiya vijay sawmill chikhali

Pradip query bamanvel, chikhali

J M Food Packing, Sayan

Uma Agro , Kadodara

Vidhi Agro Damdachha

Khodiyar Agro Amalsad

Akshar Agro Amalsad

Bhuveneshwari Agro, Chikhali

Kamal Trading Chikhali

Arihant Agency Chikhali

Mama Pan Center Agency Chikhali

Shadha Trading Chikhali

Urmi Stree Santha Atul

Laxmi Store Bilimora

Sai Agency Jamalpore Navsari

Bijasam Agency Waghai

Mitul Agency Bilimora

Om Sai Creckers Navsari

Karamchand Agency Valsad

Jagdambaa Agency Chikhali

Tulsi Traders Chikhali

Kisan Agro Chikhali

Pachnath Agency Bilimora

PRIORITY MARKETING Bilimora

Purshti Agency Bilimora

PARTH ENTERPRISE Bilimora

Shrji Agency Bilimora

Uma Weigh Bridge Bilimora

Pastakaya Agency Gandevi

Ashish Agency Chikhali

Ankit Agency Chikhali

Shree SIA Store Valsad

Sai agency Kabilpore

OM Bricks Gandevi

Mohan Agency Endhal

Anand Nersery Dhamdachha

Mohnish Agency Valsad

Laxmi Mataji Agency Chikhali

Indresh Agency Waghai

Hinghraj Agency Bilimora

Bhagwati Agency Chikhali

Bhagwati Traders Valsad

Vanraj Traders Chikhali

Sai Store Gandevi

   Laxmi Novelty Bilimora

   Dhrumil Agency Bilimora

  AROMA AGENCY Bilimora

   Novelty Super Store Bilimora

  Velvet Industries Sachin

KWALITY WOOD CRAFTS Gandevi

Nil Enterprise Chikhali